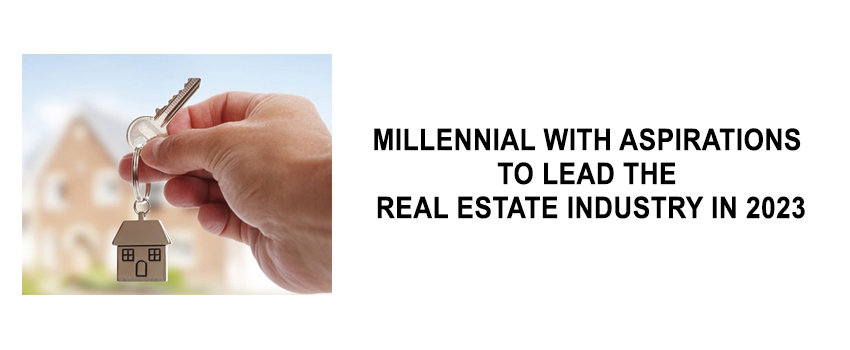 Global geopolitical tensions, post-pandemic economic instability, and the threat of impending inflation were all present in 2022. The Indian economy was also in a period of recovery during the year. Due to urbanization, population growth, and rising earnings, the real estate industry displayed resilience and resisted market instability.
In several different ways, the epidemic has altered their perspective. Now more than ever, millennial are eager to participate in the real estate sector. The optimistic mind-set of millennial homebuyers has contributed to the surge in real estate demand, even in the wake of global uncertainty.
This generation has the highest purchasing power compared to previous generations in the age of globalization. The value of Buying Property in Rewari is better understood than ever by the aspiring millennial generation.
Real Estate Emerging Trends For 2023
A Paradigm Shift in the Development of Residential Homes in India
In contrast to earlier generations, millennials view real estate investing traditionally. They view homes not just as a possession but also as a luxury investment, unlike their forebears, and as a result, they have particular requirements and expectations when it comes to finding a home.
This generation is discerning, demanding, and tenacious, and they seek real estate equipped with cutting-edge amenities that meet or exceed international standards. Only their daring audacity to reach higher than any previous generation may limit their ambitions and dreams.
Also, they look for residences that provide an entirely integrated way of living, with various features that make daily life more enjoyable and convenient. They offer many amenities, including lively clubhouses, kid-friendly pool decks, gyms, fitness studios, cutting-edge libraries, roomy community halls, and integrated sports complexes.
Millennial Place the Highest Value on Their Health and Cleanliness
They are seeking residences with wide-open green areas. The aspirational homeowners of the future are prepared to pay more for a sustainable and healthy way of life. Environmental sustainability is not considered a high-end luxury but an essential requirement among millennials.
They are unwavering about using ecologically friendly building techniques while also being uncompromising about social amenities.
Millennials are prepared to take extra precautions to ensure ecological sustainability for the sake of the future. Millennials choose asset classes with renewable energy features like solar panels, water conservation features like integrated rainwater collection systems, and organic waste management systems for safely disposing of household garbage.
The Expectations of the Millennial Generation Are Causing a Big Transformation in the Real Estate Sector
More millennials are investing in integrated real estate due to their increased purchasing power and unquenchable desire to live a contemporary holistic lifestyle. While 66% of millennials believe buying a home is a sound long-term investment, 30% also mention social status as a driving force for purchasing.
The yearning for an opulent dwelling is a reflection of the millennial mentality. They do not make hasty property purchases. People hesitate before buying property in Rewari. Depending on this shifting tendency, the global real estate industry will expand.
Conclusion
Modern Indian real estate developers are perfectly positioned to drive the real estate boom through 2023 and beyond by understanding the wants and demands of the millennial generation.